Jeffrey Silverman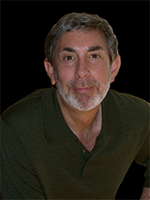 Jeffrey Silverman is a composer and music producer. As a composer, he has dozens of films and television projects to his credit. His music can be heard on virtually every cable and network channel including FOX, BRAVO, A&E, MTV, THE HISTORY CHANNEL, BIOGRAPHY, and TLC. His latest symphonic film score for TURNER ENTERTAINMENT airs in late 2007.
His talents as a record producer and orchestrator have garnered him three platinum records. Jeffrey has multiple recording projects to his credit.
As a theatre composer, Jeffrey has had four musicals presented on the New York stage. Earlier in his career, Jeffrey conducted Broadway shows including Andrew Lloyd Webber's Song and Dance starring Bernadette Peters and the original Broadway production of Les Miserables.
Jeffrey divides his time between Los Angeles and New York.
Client lists are available upon request.
Contact: 818.802.7253 or sparrows18 [at] gmail [.] com
Representation by Richard Marks: 310.280.9400
Samples of Jeffrey's work